Well, this is a mixed blog today....nothing so spiritual except that God gave us senses to enjoy our world. And I am enjoying my sight, smell and taste!! I realized after starting this that in my blog from a few days ago I recommended a "book of the month". Okay, so this is my "cookbook of the month" suggestion to you. Yesterday, this heavenly wonder was released from HarperCollins publications and I promptly went out today and purchased it...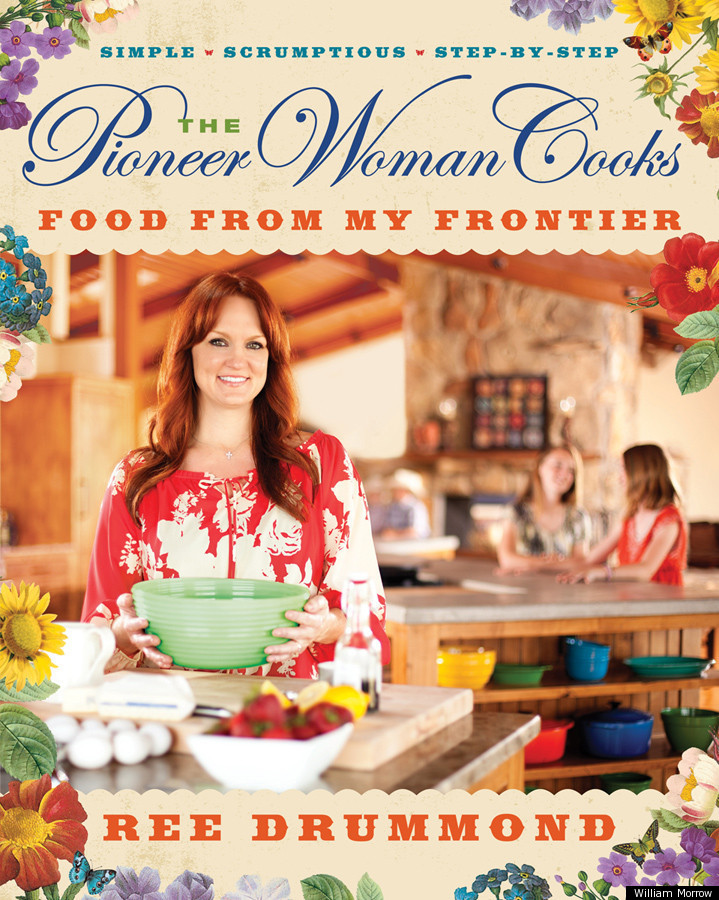 Ree Drummond has become my favorite cook - I record her cooking program on FoodNetwork and watch it when I am on the treadmill (not a wise thing to do, but the family benefits, if you know what I mean). I am a big fan of Ree; love her show, her books and now her latest cookbook. I just finished browsing it - am hungry and I just finished dinner! I can't wait to begin cooking her delicious recipes in this new book (after my yearly checkup @ the doctor's next week where my cholesterol and blood are checked :) I also have her first cookbook and this past week tried her meatloaf (yes, I love meatloaf....especially the leftovers for sandwiches). I know, not a favorite of some, but I have always loved comfort food. Her meatloaf is incredible. I wasn't going to try it because I have several favorite versions already but I succumbed and this version quickly took over first place!
Photo courtesy of Ree's blog www.thepioneerwoman.com
Warning...this is not low-fat, the loaf being draped on the top with bacon and smothered in a sweet tomato sauce. The flavors meld together and is worth every single calorie and fat gram! (this is the last beef thing I eat before my checkup...I promise!)
Accompanying Ree's loaf was her recipe for Creamy Rosemary Potatoes: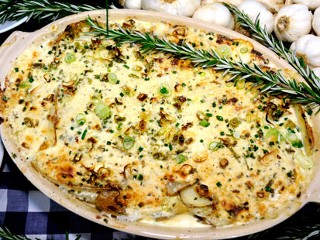 Photo courtesy of ABC/Good Morning America recipes
I would have photographed my food myself but my camera
These two amazingly delicious mouthwatering dishes are rich, creamy, and oh, so worth it!! I actually took the rosemary potatoes to a friends for dinner one evening last January and spilt a bit of the potato sauce in my car...my car smelled like it for days (actually weeks and I had to scrub, deodorize and bleach to remove it) but initially it smelled like heaven. If heaven smells like rosemary and potatoes...and, yes, this is the last rich and creamy thing I eat before next week's appointment....again, I promise :)
I have satisfied my craving for comfort food during these days of rainy, cold and dismal winter weather. I finished off dinner with Ree's flat apple pie:
Photo courtesy of FoodNetwork.com/Ree's show
Yummy and oh so easy to make. And the last dessert I eat before....you know. Actually, I will run on the treadmill, watch her show from last Saturday and all is evened out. I think. Okay, I'm done. Sorry, ladies, but food won out today and I just had to share. Ree's blog has some of these recipes, as well as her first cookbook "The Pioneer Woman: Recipes from An Accidental Country Girl". If you want to treat yourself, her cookbooks are the way to go. I really think I should have been born on a farm or lived during Little House on the Prairie days, or somewhere on a cattle ranch. Good old country cooking makes me happy.
That's it for today. Tomorrow dawns a day of remembering 26 years ago when I said "I do" to the man of my life. Lots of memories, celebrating and looking forward to the next 26 years. He may just get every recipe out of these two cookbooks in the next 26 years....I love to cook and he loves to eat :)